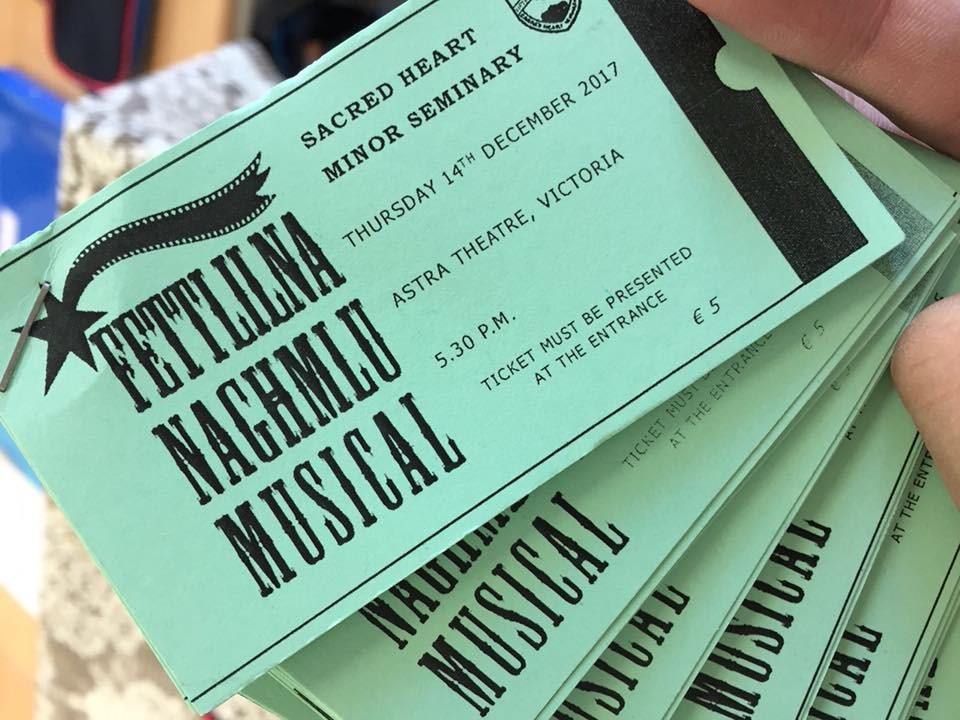 The students and staff of the Sacred Heart Minor Seminary of Victoria will present this year's Christmas spectacle, Fettlilna Nagħmlu Musical, on Thursday 14th December 2017 at 5:30pm at the Astra Theatre.
The annual Christmas theatrical presentation is a very important event in the school calendar.  Throughout its 150‐year history, this boys' secondary school has regarded theatre as a fundamental element in the holistic education of its students. This  year's  edition  of  the  traditional  Christmas  Concert  will  take  a  different  format: production based on the collective participation of the entire school population.
Written by Alexander George Farrugia and directed by Fr Joseph Bajada, the story of Fettlilna Nagħmlu Musical immerses us into a miserable school, staffed by dejected teachers and attended by students with questionable levels of motivation.
The arrival of a new staff  member, full of energy and enthusiasm, but somewhat naive, breathes new life into this school  and is a welcome break from what has been, so far, a stifling working environment.    An action‐packed production embellished with upbeat musical compositions, a healthy dose of humour, as well as more sombre didactic elements, Fettlilna Nagħmlu Musical is the ideal event for those wishing to glide into the festive Christmas spirit.
Tickets may be bought from the Sacred Heart Minor Seminary during school hours or via email at This email address is being protected from spambots. You need JavaScript enabled to view it.  
Alternatively, one may wish to contact the booking office directly on 99228506. Updates of the event can be followed on the Facebook page carrying the production's name.
Article posted on the 30th of November, 2017 - 9:40am
Source: https://www.tvm.com.mt/en/djarju247/fettlilna-naghmlu-musical-christmas-spectacle/